By Using a High-Dosage Tutoring Partner
In this on-demand webinar, you'll learn how to partner with a high-dosage tutoring provider to launch a summer school program that will accelerate learning with minimal demand on your staff. Walk away with ideas and strategies on how to make summer school a time to accelerate student learning and how to implement a summer school program using a high-dosage tutoring partner.
Fill out the form to access the on-demand webinar.
Courtney Lewis


Vice President of Tutoring Services, Carnegie Learning
Courtney Lewis serves as Vice President of Tutoring Services for Carnegie Learning, Inc. She has over 30 years of experience in education and more than 12 of those years have been with Carnegie Learning, Inc. Courtney holds a Bachelor's of Art in Mathematics from Spelman College and a Master's degree in Secondary Education with Administration and Supervision Endorsement from Towson University. Her education career began in Maryland as a mathematics teacher before becoming a district level instructional support teacher. She was also an education consultant, senior associate, math specialist, and program manager for a national tutoring company, before joining Carnegie Learning in 2010 as a Manager of School Partnerships. Throughout her career, Courtney has supported strategic school improvement initiatives in districts across the country. She is fiercely committed to providing high quality education programs that will equip and empower students to become creative problem solvers, critical thinkers, and life-long learners.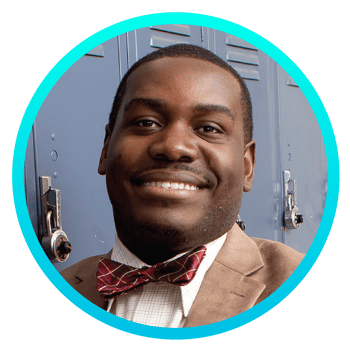 Dr. Bernard E. Frost


Executive Director of Curriculum and Instruction, Spartanburg School District 7
Dr. Bernard. E. Frost is currently the Executive Director of Curriculum and Instruction for Spartanburg School District 7. He works with students, teachers, and administrators as a tutor, teacher, trainer, coach, consultant, and educational advisor. His current work focuses on managing federal programs as well as the recruitment and retention efforts through leading the induction and mentoring program in the district. Dr. Frost is a Business Partner with Transforming Learning Cultures, LLC, Master Practitioner for Carnegie Learning, and a past Director of Teacher Quality and Staff Development.
As a consummate researcher and practitioner in the field of education, Dr. Frost focuses on innovative ways to improve instructional practices and student achievement. He continuously researches new strategies to meet the needs of administrators, instructional coaches, teachers, and students. The learning gleaned from his research provides an excellent basis for comparison with previous skill sets as a classroom teacher which immediately yields dividends in its applicability to his various roles in school districts. Frost says, "Inspiring other educators provides great insight on the future of education and allows him to have an impact on it."