Carnegie Learning Texas Math Solution
TEA-Approved High-Quality Instructional Materials for Grades 6-12

The Texas Math Solution is a fully customized, TEKS-aligned secondary mathematics curriculum. Our adaptive math learning software, MATHia®, closely replicates the STAAR test and provides students with access to high-quality instructional mathematics materials.
Meet the Texas Math Solution
The most flexible path to research-proven math results.
All students deserve to learn with high-quality materials. Our textbook, digital interactive instructional materials, and MATHia work in parallel to engage middle school and high school mathematics students with various learning experiences they need to truly understand mathematics, while delivering powerful, real-time insights for teachers and administrators to ensure students are mastering the content.
High-Quality Content Aligned to Texas Standards
Teachers get digital access to clearly articulated, coherent TEKS-aligned units with daily lesson plans that they can use wherever learning happens. Each lesson includes a "Talk the Talk" exit ticket for formative assessment as well as summative assessments.
MATHia's Intelligent Learning Engine
Our adaptive, one-on-one tutoring software extends the teacher's reach by personalizing the learning and keeping students engaged with just-in-time feedback and contextual hints.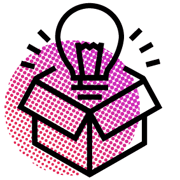 Real-Time Data and Actionable Insights
MATHia assesses students as they learn, so teachers get real-time data and actionable insights on what to do next, even when students are learning remotely. At a glance, teachers can see students' activity and productivity levels, as well as what skills they've mastered or are struggling with. This insight helps teachers focus on who needs help the most, right in the moment.
Robust, Ongoing Support for Teachers, Students, and Families
Teachers are provided onboarding and training through on-demand and live online workshops as well as access to a robust library of instructional strategy and implementation videos. Students and families get real-time homework help through the LiveHint app and instructional videos for every lesson.

In an independent "gold standard" study funded by the U.S. Department of Education and conducted by the RAND Corporation that included a Texas school district, the Carnegie Learning blended approach nearly doubled growth in performance on standardized tests relative to typical students in the second year of implementation. This study is more comprehensive and rigorous than any other research study on a middle school or high school mathematics program.
Key Features
MATHia is the only program that provides clear, deep insight into where students are going, not just where they currently are. The Adaptive Personalized Learning Score (APLSE) Report leverages predictive analytics to give educators a clear projection of where students will be, well in advance of summative assessment results and before it's too late to intervene with the help they need.
Assessment-Quality Data With MATHia Reports
Additional MATHia reports, including Skills Reports, Session Reports, and Standards Reports, show how students are mastering TEKS standards and highlight their progress in the software by tracking things like rate of module completion, time spent, average errors per problem, and more.
Real-Time Insights With LiveLab
LiveLab is the perfect tool for knowing exactly what your students are working on in real-time so you can guide them and intervene accordingly. Dynamic indicators show which students are working or idle at all times, while alerts let you know which students may need additional support. You can also get live notifications to assist students who are having trouble mastering specific skills, completing certain activities, or to recognize students for hitting content progression milestones.
Explore Samples
"The kids have a lot more stamina and are willing to stick with something a bit longer. They're not so reliant on the teacher, but look to each other for information. They not only have the mathematical skills, but problem-solving skills too." Chantelle Elliott, Math Coordinator
Frisco Independent School District, TX
"I am so impressed with Carnegie Learning's curriculum and support. My students [...] are loving the explorative learning, activities and time to collaborate with their peers. This is our first year to pilot the program and already I can see a difference in the depth of understanding students have as to how and why the math works. It's so great to see students who may not have cared for math before, suddenly 'getting' it and enjoying their learning." Michelle Reynolds, 7th PreAP Math Teacher
Dickinson Independent School District, TX
"Before Carnegie Learning, we had struggles. This program has really helped us—we've seen a turnaround in our students, and we've seen a turnaround in our scores." Steven M. Solis, Associate Director
Jubilee Academies-Kingsville, TX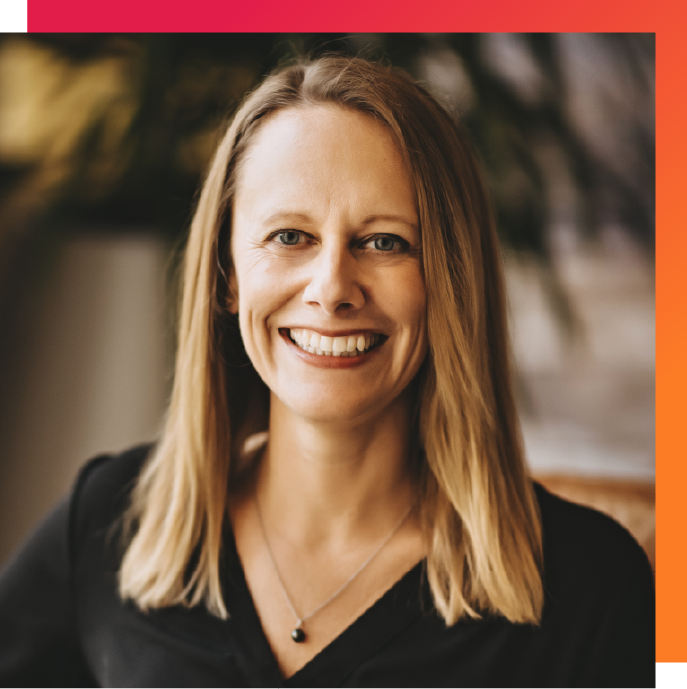 Senior Director of Customer Success
Stephanie Doran has been in education for over twenty years, as a classroom teacher, program coordinator, and district specialist. She has been with Carnegie Learning since 2013, beginning as a Project Manager partnering with a large district to set goals, develop collaborative math classrooms, deepen content knowledge, and understand how to analyze data to help make instructional decisions. She now serves as the Director of Customer Success and appreciates the opportunity to partner and collaborate with schools and districts in Texas.
Director of Sales Empowerment, Math
Katie joined the Carnegie Learning Ed Services team in 2016 and has supported teachers across the country. Prior to joining Carnegie learning, Katie worked as a High School Math teacher. Katie's teaching experience ranges from co-taught classes to AP statistics, and a little bit of everything in between. She is passionate about math education and student success. Katie resides in McKinney, TX with her dog Wrigley. She is now the Director of Sales Empowerment for Math, and supports many of our Texas customers.
Vice President of Custom Solutions
Jessica is the Vice President of Custom Publishing for Carnegie Learning. She leads the current Texas Custom Solution team in developing and continuously improving our Texas Math Solution and previously led the Carnegie Learning Philadelphia Custom Services Team, partnering with district-level leaders in the eighth largest school district in the country to set a shared vision for improving student achievement, engage all stakeholders, and facilitate extensive program management services, ensuring that project outcomes were consistently and efficiently achieved.
Director of Product Development, Custom Solutions
Courtney joined the Carnegie Learning team at the beginning of 2019 to help spread her love for mathematics and collaborative learning. She is currently a Senior Custom Solution Project Manager leading a team to develop products for the state of Texas at the highest quality. She truly believes that every student has the ability to love math and every teacher has the ability to help their students grow this mindset. She hopes that her passion can be shared with her team to improve project outcomes in order to give teachers resources that will allow them to see student success in math classrooms across the state of Texas, and hopefully beyond that!
REGIONAL VP OF PROFESSIONAL LEARNING
Cassie has been designing and facilitating impactful professional learning experiences at Carnegie Learning since 2007. She serves as a thought partner, coach, and mentor for districts as they implement Carnegie Learning Resources and Professional Learning services. Cassie supports Texas in a variety of ways—you might see her facilitating initial training workshops, engaging in data conversations, or demoing an upcoming lesson. Regardless of what she's doing, we can guarantee that Cassie will be supporting you with a smile!
Founder and Chief Scientist
Steve Ritter is Founder and Chief Scientist at Carnegie Learning. He has been developing, analyzing and evaluating educational technology for over 20 years. He earned his Ph.D. in Cognitive Psychology at Carnegie Mellon University and was instrumental in the development and evaluation of the Cognitive Tutors for mathematics. He is the author of numerous papers on the design, architecture and evaluation of Intelligent Tutoring Systems and other advanced educational technology. He currently leads the research team at Carnegie Learning, focusing on improving the educational effectiveness of its products and services. Each year, over 500,000 students use Carnegie Learning's mathematics curricula.
TEXAS REGIONAL VICE PRESIDENT OF SALES
Chris Bolyard is a veteran educator and native Texan. He served in many teaching and administrative roles in Pasadena ISD before moving into educational sales. Chris is passionate about helping schools and districts find the right curriculum solutions to meet the ever-changing needs of the student body.
He lives in the Houston area with his wife, four daughters, and three dogs. He services districts in Regions 1, 2, 3, 4, and 5.