Summer Learning Kit
PreK-12 Home Activities to Build Math, Literacy, Cognitive, and Social-Emotional Skills
It's no secret that academic skills could use a boost this summer.
The free Summer Learning Kit, available in both English and Spanish, provides enrichment activities that support math, reading, cognitive, and SEL skills. Educators can download and share it with families to support student learning during the summer. Let's help every learner return to school enriched and confident!
Download Summer Learning Kit
The Summer Learning Kit includes easy-to-facilitate activities for your students' families to try.
You'll get...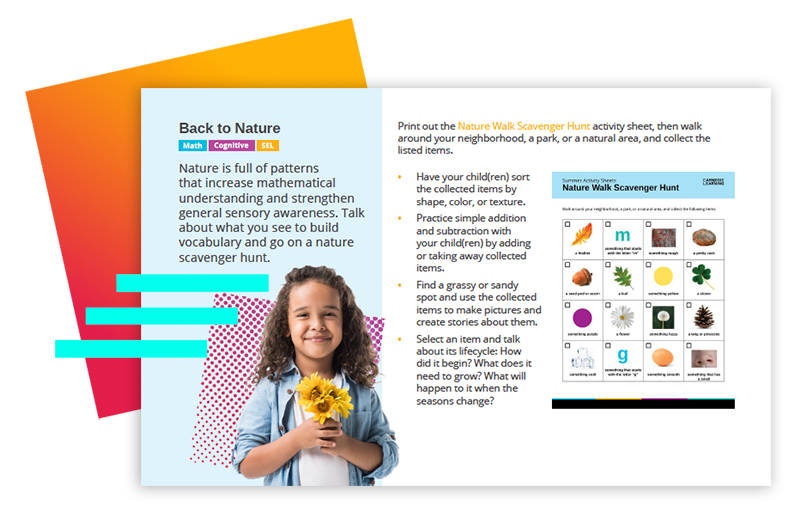 Activities for K-8 Students
• Puzzle Activities
• Museum Bingo Board
• Nature Scavenger Hunt
• And more!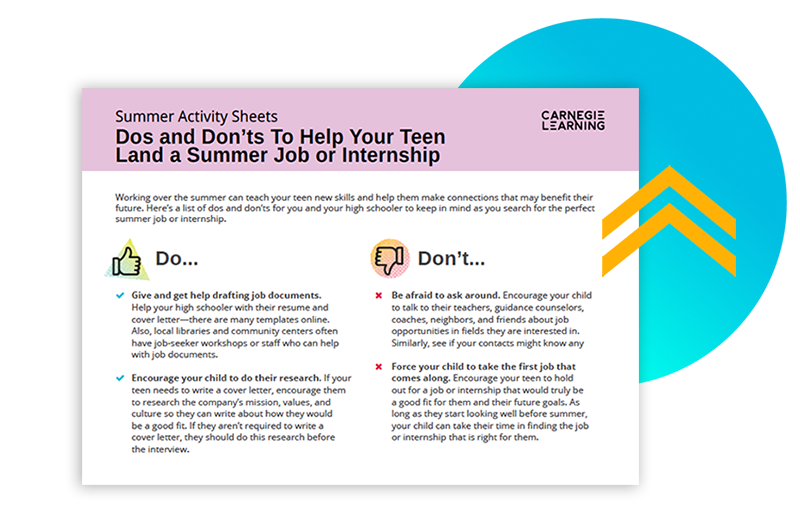 Activities for High School Students
• College Research Tips
• Family Book Club Starter Guide
• Summer Internship Guidelines
• And more!